"Neque porro quisquam est qui dolorem ipsum quia dolor."
-Lipsum
Mel Schwartz practices marriage counseling in Westport, CT and globally by Zoom.
We all want to feel loved, but sadly we struggle. Our relationships often begin with great promises of happiness and love, but the positive energy fades all too soon.
Over time, you may have acclimated to boredom, mediocrity or conflict. Resigning yourself to this discontent can lead to depression, anxiety, resentment, and despair. You deserve better.
I believe that our relationship challenges are often due to our lack of education in this most precious undertaking. It's a shame that the pillars of relationship weren't part of our education, but why not learn them now?
You and your partner can learn the skills and strategies required to thrive. My work in couple's counseling is focused on providing the clarity, insights and communication expertise for you to succeed in your partnering. I'll help you learn and cultivate the 5 pillars of resilient relationships.
The 5 Pillars of Resilient Relationships
Developing and sustaining healthy and thriving relationships is both one of our greatest challenges and rewards. We all struggle at times in relationships. Regrettably, we were never educated in this most essential skill: the art of relationship. These skills are entirely learnable. Successful and intimate relationships are the cornerstone of a well-lived life.
I teach individuals and couples how to develop a powerful command of their communication skills–a fundamental step toward personal growth and relationship. The ultimate goal is to engage in fruitful and generative dialogue with compassion, validation, and empathy. Effective communication is a vital ingredient in enjoying a successful life.
My passion for understanding relationships at the deepest level and optimizing effective and intimate communication skills drive my ethic. I've written two books, given 2 TEDx talks, host The Possibility Podcast and written over 100 articles on these subjects. Please take an opportunity to sample these resources.
My style is warm and participatory, yet educational and motivational at the same time My work is my passion. I've never been accused of being a traditional therapist as I constantly seek new paths toward success.  I engage every couple and every individual from a sense of wonder and curiosity as I come to appreciate the unique tapestry of your life and your relationship. My goal is to get you from here to there.
"If I try to appreciate and care about my upset partner's point of view, I'm invoking a shift of energy. Connecting empathically with your partner is the most powerful thing you can do in troubling times."
"It may be personal to you, but you don't have to personalize it."
"A very important question to ask your significant other is, 'Would you like to be the partner I'm asking you to be?'"
The 5 Pillars of Resilient Relationships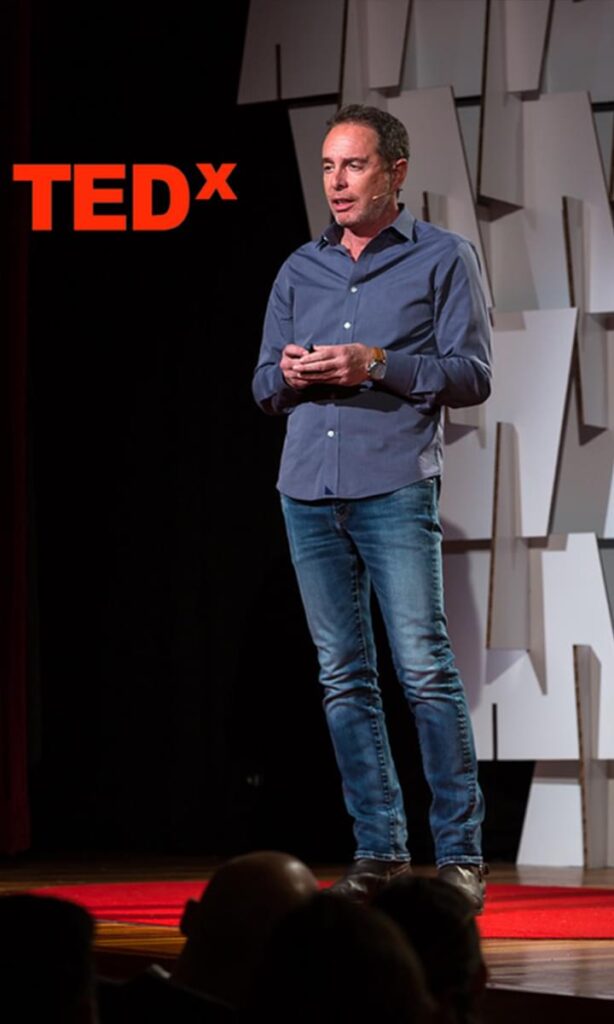 Mel Schwartz LCSW, MPhil is a marriage counselor, psychotherapist, 2x TEDx speaker and the author of The Possibility Principle: How Quantum Physics Can Improve the Way You Think, Live and Love and The Art of Intimacy, The Pleasure of Passion.
He is the host of The Possibility Podcast streamed in over 65 countries. Mel earned his graduate degree from Columbia University and has been practicing for 25+ years. He has been a keynote speaker at Yale University and Yale Medical School. Mel's 100+ articles have been read over 7 million times. He is a member of the International Society for Consciousness Studies and has been interviewed extensively across all media.
Mel works with individuals, couples, families and adolescents. In addition to therapy sessions, Mel offers live, interactive Zoom workshops for overcoming anxiety, resourceful parenting, cultivating intimate and thriving relationships, and developing authentic self-esteem.